The following is an excellent article written by Katherine Burton on May 5, 2016 on the Bloomberg Business website titled "Hedge Fund Managers Lose Their Swagger" which was published in the May 9- May 15, 2016 issue of Bloomberg Businessweek on page 40 titled "Hedge Fund Managers Lose Their Swagger" and I quote:
"Hedge Fund Managers Lose Their Swagger"
In six months, investors have withdrawn $16 billion.
May 5, 2016 — 4:00 AM CDT
Updated on May 5, 2016 — 9:58 AM CDT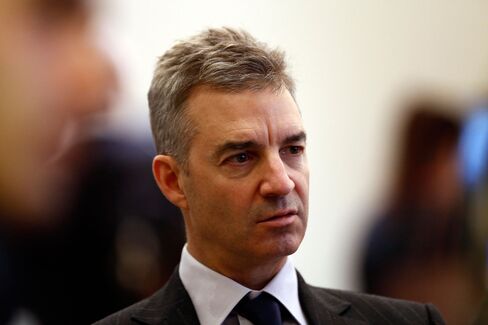 Doug Dillard followed the path that once almost guaranteed entrance into the 1 Percent: Good college (Georgetown), investment bank (Morgan Stanley), MBA (Harvard). Then a hedge fund. A decade out of business school, he was heading Standard Pacific Capital, a multibillion-dollar San Francisco firm that traded global stocks. It did well by its clients, making money in 2008 as markets plummeted.
But Dillard's returns—like most other hedge fund managers'—failed to keep pace in the post-Great Recession bull market. Investors exited. In February, when assets slid below $500 million, Dillard pulled the plug. "It has recently become clear to both of us that sometimes there is a logical conclusion to even a good thing," he and his partner, Raj Venkatesan, wrote to clients.
They aren't the only ones thinking their good thing might be gone. On April 26, Third Point manager Dan Loeb, one of the hedge fund elite, wrote to investors that the industry is "in the first innings of a washout." At the annual Berkshire Hathaway shareholder meeting at the end of April, Warren Buffett told investors to keep money away from hedge funds because of their high fees and lousy returns.
"People are worried about their jobs," says Edward Magi, who sells real estate for William Pitt Sotheby's in Southport, Conn., an area popular with hedge funders. He's seen two multimillion-dollar deals fall apart this year because the buyers lost work. Hedge funds have gone through tough patches before, but this one is disquieting, as the broader investing world isn't in crisis mode. The S&P 500-stock index, after a rocky start to 2016, advanced about 1.3 percent in the first quarter. Hedge funds lost an average of 0.6 percent.
The worry for the hedge fund crowd is that their business model is broken. The funds, generally available only to wealthy investors, may choose to make big bets on just a few ideas, or that securities will fall in value as well as rise. Because their portfolios can differ so much from market indexes, the best can make money even as markets fall. The seeds of trouble were planted after 2008, when the market meltdown convinced many to retreat from junk-grade bonds and other less-liquid securities. Now, roughly half of all hedge fund assets are focused on equities, according to Hedge Fund Research. More managers may be going after a finite set of promising trading ideas, diminishing returns as they crowd in.
What's more, 312 firms have at least $1 billion in assets, according to a survey published by Absolute Return. Some potentially profitable market niches are too small for these funds to invest in.
Even some high-profile managers are struggling. The funds of Alan Howard and Richard Perry—once consistent winners—were down in the first quarter, after two years of losses. The S&P 500 returned a cumulative 16.7 percent in that period. Bill Ackman of Pershing Square, a manager people followed into whatever stock he bought, has lost $5.5 billion on his core strategy in just 15 months, primarily because of one bet on Valeant Pharmaceuticals. The core strategy had returned $12.6 billion from inception through the end of 2014.
In the past two quarters, investors have pulled more money from hedge funds than they put in—almost $17 billion—the worst outflow since 2009. More are demanding that struggling funds lower the fees of 2 percent of assets and 20 percent of profits they've typically charged.
Portfolio managers can still do very well: Headhunters say last year even a losing firm may have paid managers bonuses of $1 million or more. But for those who are cut loose or leave a job, it's not unusual to be out of work for a year. Over a burger at P.J. Clarke's in Midtown Manhattan, one manager who asked not to be named says he was confident when he left his job in 2014 that he'd have little trouble starting his own firm. He's still trying to raise the money. Meanwhile, the rent on his office is eating into his savings.
Hedge funds still command $2.86 trillion in assets, about $1 trillion more than in 2007. And many investors still can't resist the promise of a manager who'll outdo a plain-vanilla portfolio. A $100,000 investment in the S&P 500 in February 1977 would be worth about $6 million as of the end of 2015, included reinvested dividends; the same amount invested with Paul Singer's Elliott Management would have grown to more than $14 million, after fees. Both California's and New York City's public-employee pension funds recently swore off hedge funds, but the California teachers' fund is adding to its allocation.
The bottom line: Money is moving out of hedge funds in recent months, and the industry is starting to look crowded."
(The hedge fund dealers, along with a number of books and movies being made, are constantly getting into more and more trouble trying to deliberately confuse their customers with all those unregulated, worthless, toxic derivatives sold by the same unregulated hedge fund dealers. You'll never get a AAA rating on any of these companies. That's exactly why, when Bush-Cheney were about to leave office, there was a great movie made "TOO BIG TO FAIL" which detailed what took place in their last months of office, when former Treasury Secretary Hank Paulson got down on his knees in front of Democrat Speaker of the House Nancy Pelosi, begging her to pass a bill to save the banks. I know, after watching the movie, the Bush-Cheney administration, who were in office for 8 years, would not get a AAA-rating because they were acting just like a bunch of panhandlers. Evidently, Warren Buffett is the only one telling us some of the truth of what is really going on. Maybe the Dodd-Frank Bill is working a little better than the Republican Party want it to work even though they are doing everything under the sun TO KILL IT.
LaVern Isely, Progressive, Overtaxed, Independent Middle Class Taxpayer and Public Citizen Member and USAF Veteran