The following is an excellent article written by Mythili Sampathkumar on the Independent.co.uk website on April 15, 2017 titled "Former MI6 Chief Richard Dearlove Says Donald Trump Borrowed Money From Russia During 2008 Financial Crisis" and I quote:
"Former MI6 chief Richard Dearlove says Donald Trump borrowed money from Russia during 2008 financial crisis"
Days before taking office, Mr Trump said Russia had never had any 'levarage' over him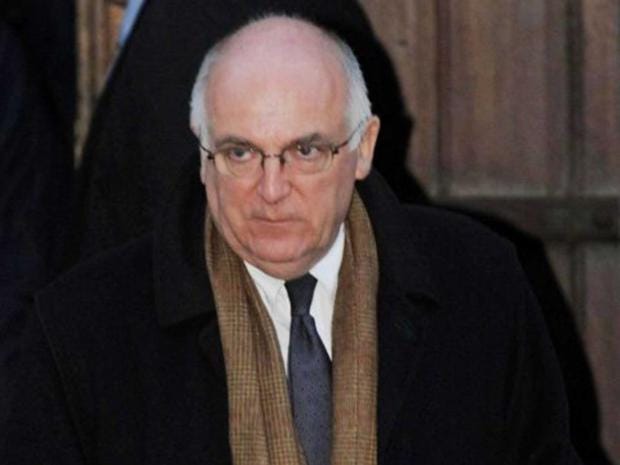 Just days before taking office Mr Trump tweeted that Russia has never had "leverage" over him.
Mr Trump also recently said US-Russia relations may be at an "all-time low" following the US air strike in Russian-allied Syria after a chemical attack in the Idlib province.
Robert Amsterdam, a lawyer at international law firm Amsterdam & Partners with considerable experience in Russian affairs, told The Independent there was "no question" that US intelligence agencies and the FBI had information about Trump's financial dealings with Russian entities prior to the 2016 US election.
"Trump's relationship with Russia goes back many, many years. I'm sure the FBI was monitoring it," he said.
Two parallel investigations into alleged ties between Trump associates and Russia during the 2016 presidential election as well as Russia's alleged tampering with the election are being conducted in Congress at the moment.
Democrat Senator Mark Warner, Vice Chair of the Senate Intelligence Committee said the tactics used by the Kremlin "send a chill down anyone who believes in the democratic process".
If the FBI and or other US intelligence agencies did know about any financial burden Mr Trump had with Russian lenders, it will raise further questions over why the information was not released earlier, especially given the FBI's approach to Mr Trump's opposition candidate Hillary Clinton during the 2016 election.
FBI Director James Comey infamously sent a letter on 28 October – just 11 days before Americans went to the polls – to Congress stating the agency found new, pertinent emails in its ongoing investigation into then-candidate Ms Clinton's use of a private email server for messages containing classified information.
Mr Amsterdam said one possible explanation is "that the FBI has an informer who was once part of the Trump organisation" and that information was not released in order to protect that source.
"In my view…[the FBI] had no obligation" to share the Trump investigation but "the same rules should apply to Hillary Clinton and Donald Trump," he said.
Mr Amsterdam explained that Russian authorities likely have the same, if not "better," information about Mr Trump's financial dealings with Russian entities.
"One of Mr Trump's main lenders is a bank that's been particularly close with Russians: Deutsche Bank," said Mr Amsterdam.
It is unknown if Mr Trump is still paying off the alleged 2008 debts to Russian lenders or which part of the vast Trump organisation took out the loans.
The Congressional investigations will also include interviews and possibly hearings with Mr Trump's son-in-law Jared Kushner.
It has been confirmed that Vnesheconombank, a Russian state development bank, met with Mr Kushner in December 2016.
The bank is currently subject to western economic sanctions due to Russia's incursion into Ukraine. "
(WITH REPUBLICAN PRES DONALD TRUMP INSISTING THAT HE IS NOT GOING TO SHOW HIS FEDERAL INCOME TAX RETURNS, WHILE 53% OF THE PEOPLE MARCHING FEEL HE SHOULD, I SURE CAN'T BLAME THEM BECAUSE HOW DO WE KNOW HOW MUCH MONEY PRES TRUMP HAS BORROWED FROM RUSSIA?  AND WHAT'S THE POSSIBILITY OF RUSSIA BLACKMAILING PRES TRUMP?  C-SPAN HAS DONE A GREAT JOB OF TELEVISING THE 25,000 PEOPLE THAT PARTICIPATED IN THE WASHINGTON, D.C. RALLY AND MARCH.
LaVern Isely, Progressive, Overtaxed, Independent Middle Class Taxpayer and Public Citizen Member and USAF Veteran